Effective Altruism Workshop
26 Mart, Pazar 14:00 - 19:00 / Ücretsiz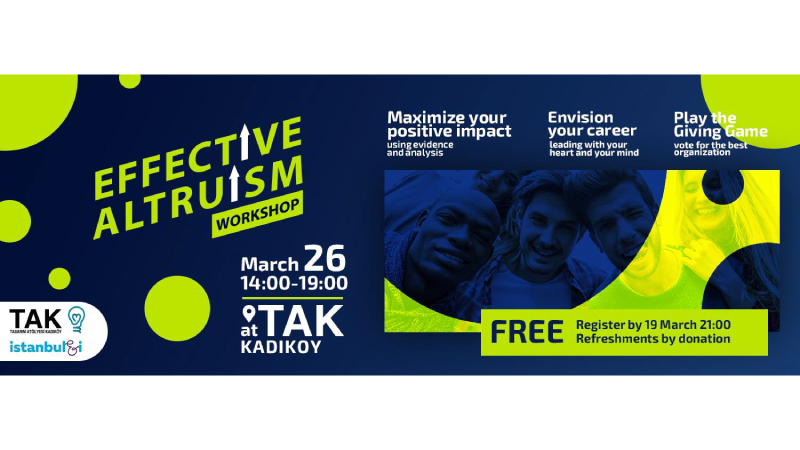 What is the most good your career can do to others? How can you maximize the life-saving power of charity?
Effective Altruism is the use of evidence and analysis to take actions that help others as much as possible.
This career workshop is designed to bring you up to speed with this fast-growing movement.
In the Giving Game, you will vote for the best charity to receive a pledged donation. You don't have to pay anything.
Join us at TAK on Sunday, March 26, 2pm-7pm
Registration closes 19 March, 21:00
The event is free.
Refreshments will be available.
Registration:
https://docs.google.com/forms/d/1CwGyaDOogEfNaQ1BoVWLs74MximLCY0NkAvpnG4_mao/viewform?edit_requested=true
---
Etkinlik Atölyesi:
TAK Kadıköy
[javascript protected email address]
+90 216 418 52 98
Rasimpaşa Mah. Duatepe Sk. No: 61
Yeldeğirmeni KADIKÖY – İSTANBUL
---